The Perfect Place for You to Rest and Recharge
your Energy With the People you Love the Most.
Our Apartment BlueHat Moncofa
We are just a few steps from the beach, situated in the picturesque village of Moncofa (between Castellón and Valencia). With breathtaking panoramic views from the sea in the east and the monstains in the west, our BlueHat Moncofa apartment offers everything you need to rest and recharge your energy with the people you love.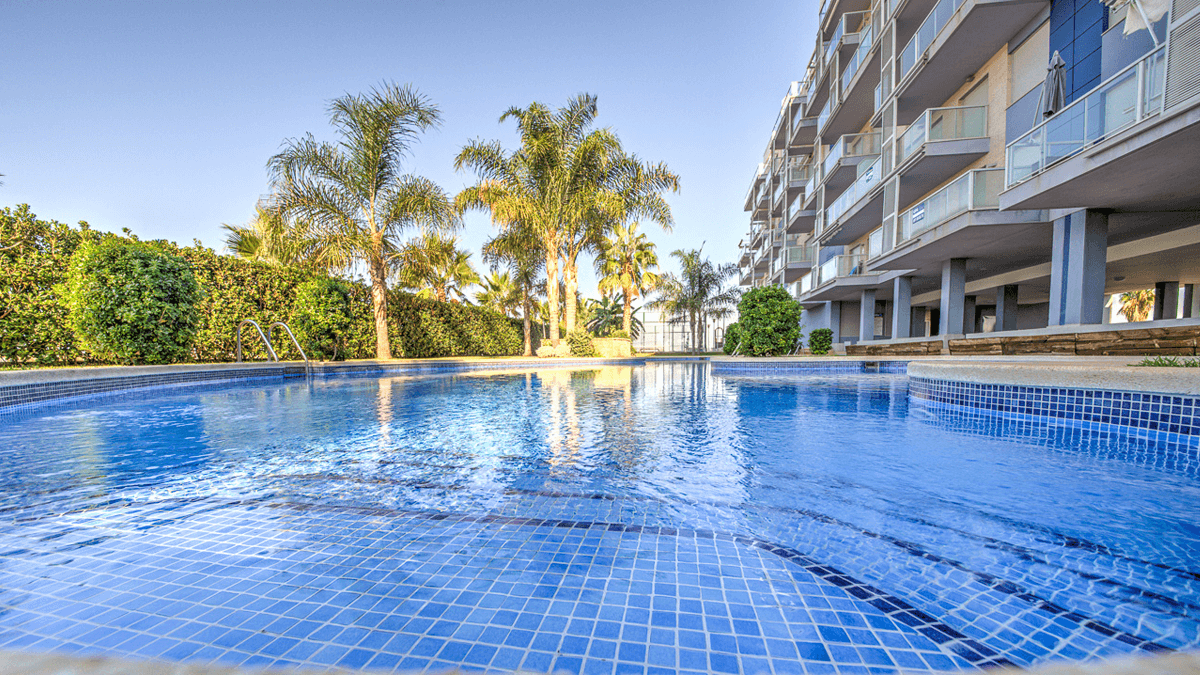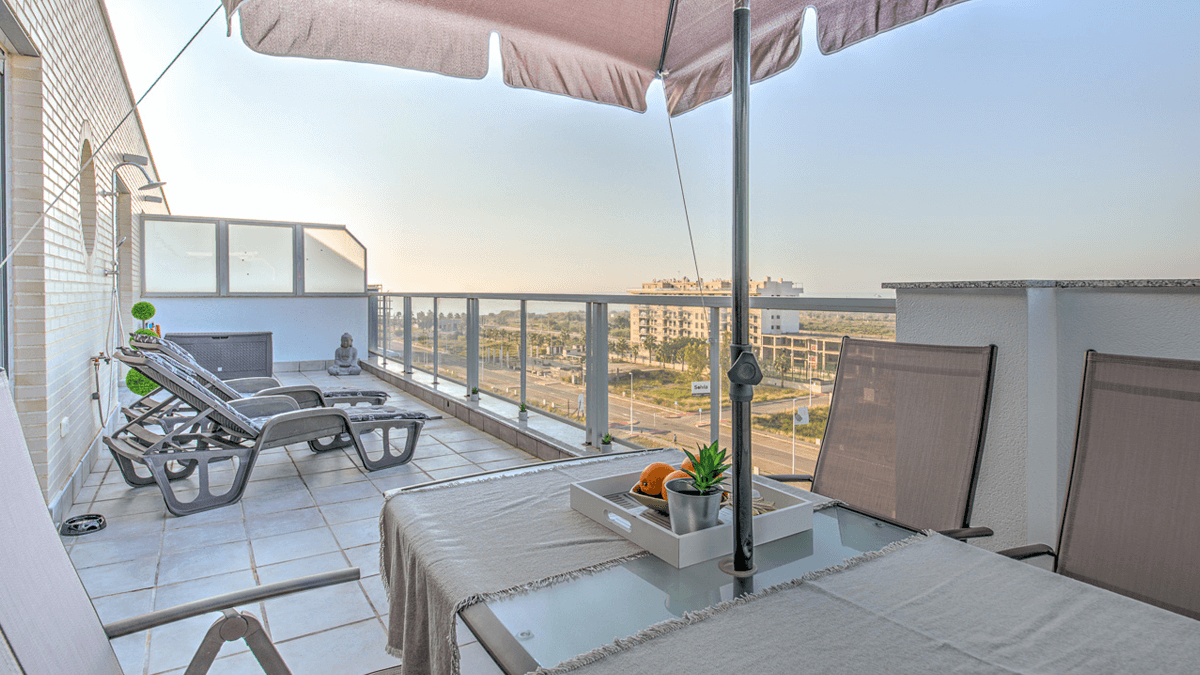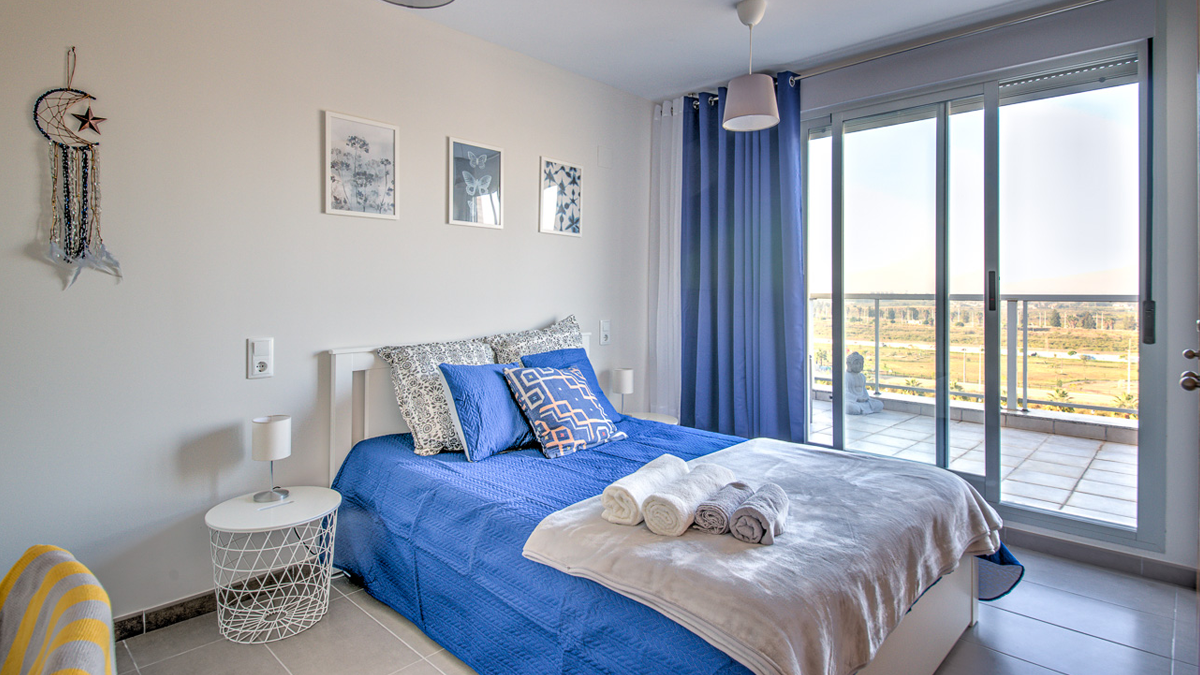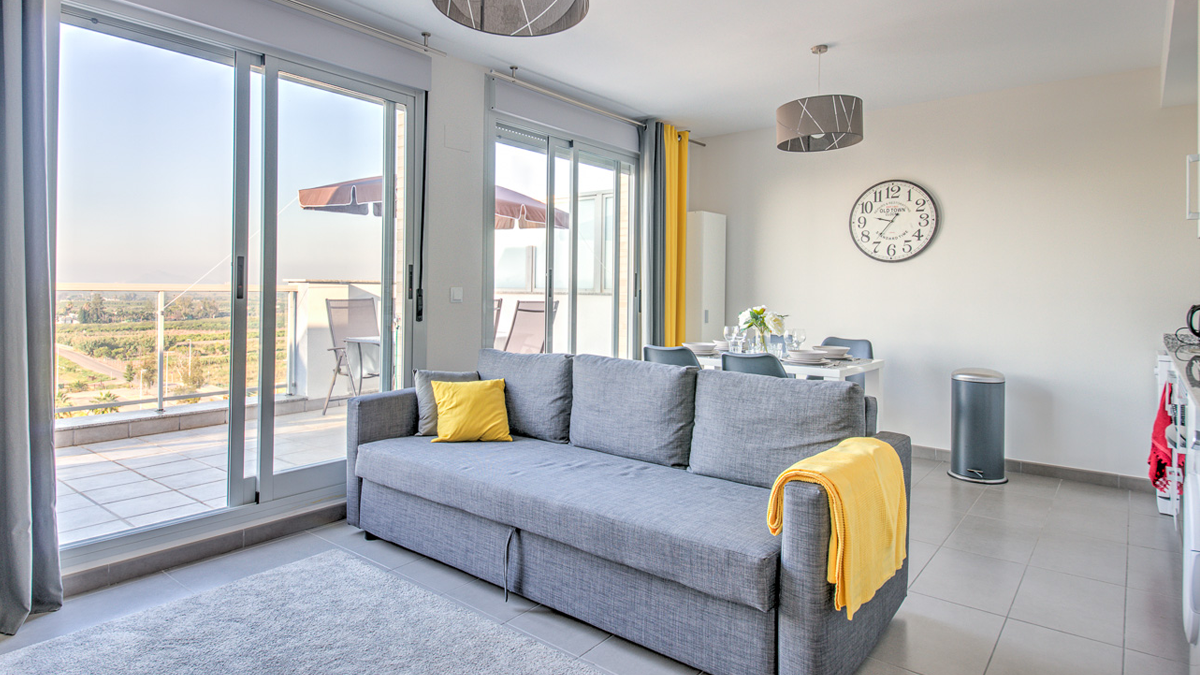 We are so proud to present these 5 Stars verified testmonals. These testmonals are from our AirBnb Moncofa clients. These testmonials are for our Apartment BlueHat Moncofa - Spain.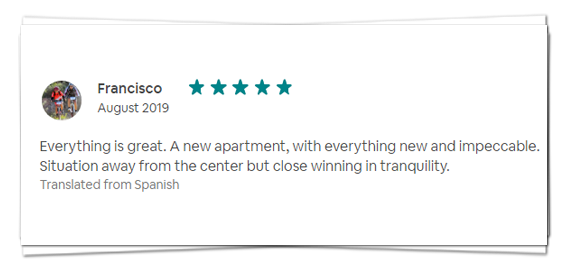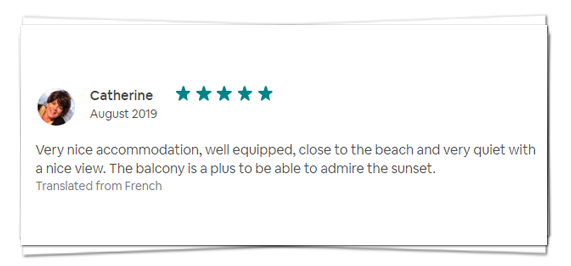 This is How the BlueHat Booking Works
For you to schedule your holidays in our Apartment BlueHat Moncofa, it is very simple, just follow the four simple steps bellow. First you click the Yellow button bellow (Booking is made via AirBnb.com or Booking.com), both from BlueHat Holidays.

P.S. Check-in must be done anytime after 3PM and check out by 11AM (To check out, just leave the keys in the apartment and close the door). We a pet friendly apartment :)
About Us: BlueHat Holidays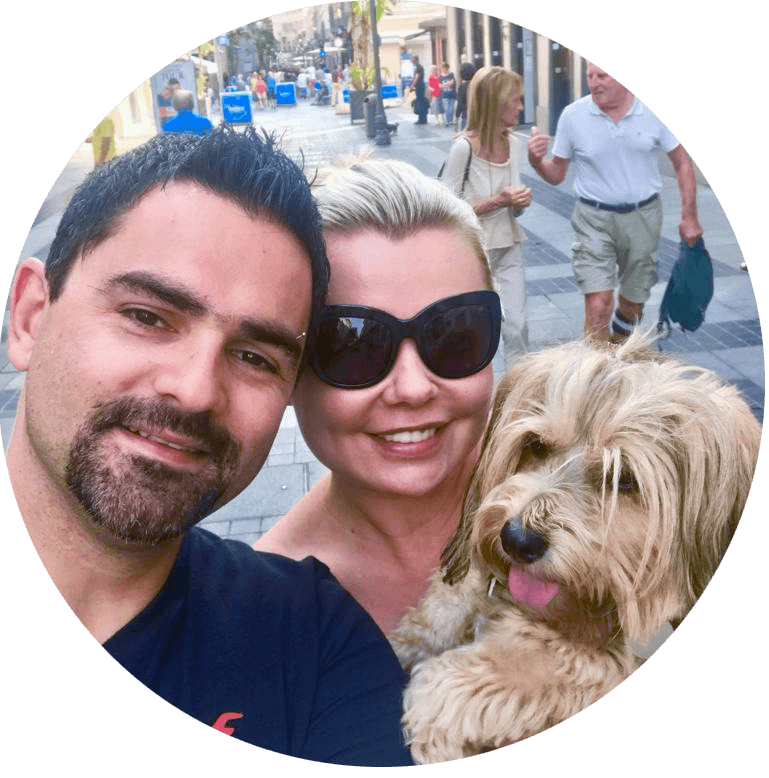 We are a family of three that loves to travel, especially in Spain! We are entrepreneurs, healthy eaters and animals lovers. We mostly travel around Europe by car because of our beloved family member "Kala" - a super happy havanese dog. As often we find difficult to find places to stay that accept pets, we decided that in our BlueHat Moncofa apartment, all furry friends stay free of charge. ((Pet friendly Moncofa Apartment))
BlueHat Family: Ricardo, Agnes and Kala.
How to Get to: Apartment BlueHat Moncofa
The access to Moncofa can be done by car, by train or by the air. (If you are coming from Valencia or Castellón) by the N-340 national road, exit on N-225 (free road), or by the motorway mediterranean AP-7, exit on 49 (toll road). The access by train, by the railway line (La línea ferroviaria Valencia-Castellón de RENFE), the nearest train station the our apartment BluHat Moncofa is the "Estacion Renfe Moncofa". The nearest airports are: "Castellón Airport on Castellón City, or "Valencia International Airport" on Valencia City.
Information About: Moncofa
Moncofár in Valencian and Moncofa in Spanish. "Moncofa" is a small town with more than 6 thousand inhabitants, the village belongs to the province of Castellon, located on the Costa de Azahar, in the "Planície de la Plana", which is part of the Valencian community. With more than 6 km of beautiful beaches, like the beach Del Drau, Moncofa, Masbó, Can and others. Monfoca is situated between the city of Castellón to the north and Valencia to the south. Monfoca welcomes everyone and offers things like: Culture, gastronomy (through its various bars and restaurants) and tranquility.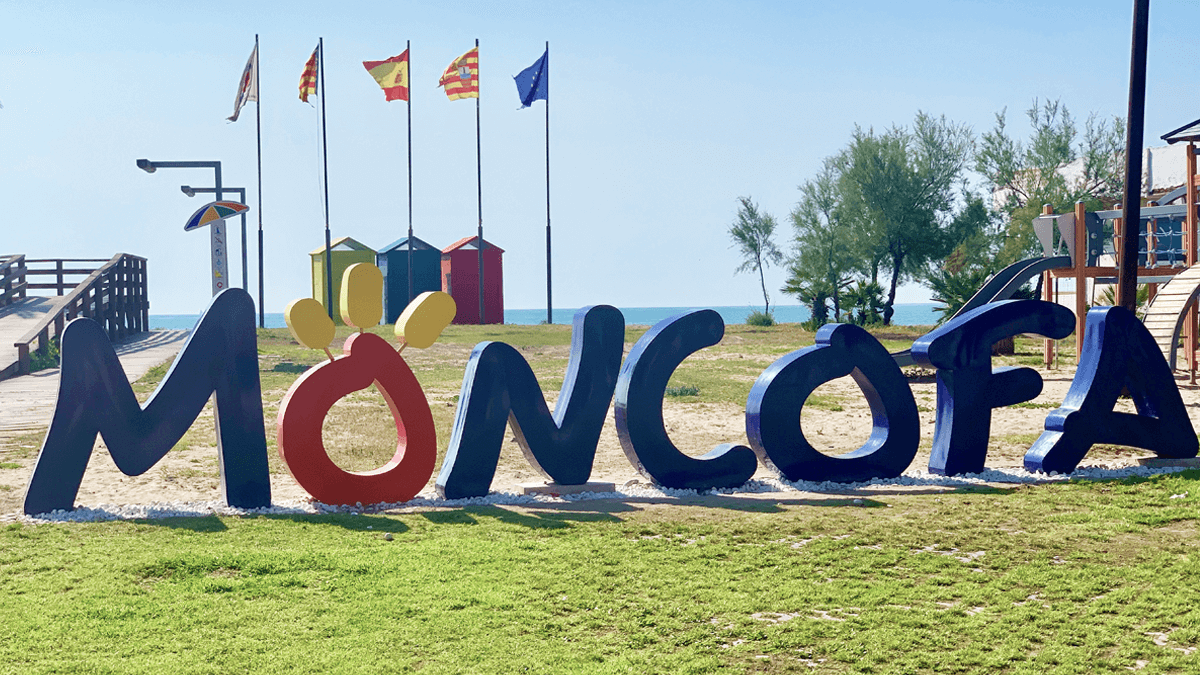 View from Moncofa Village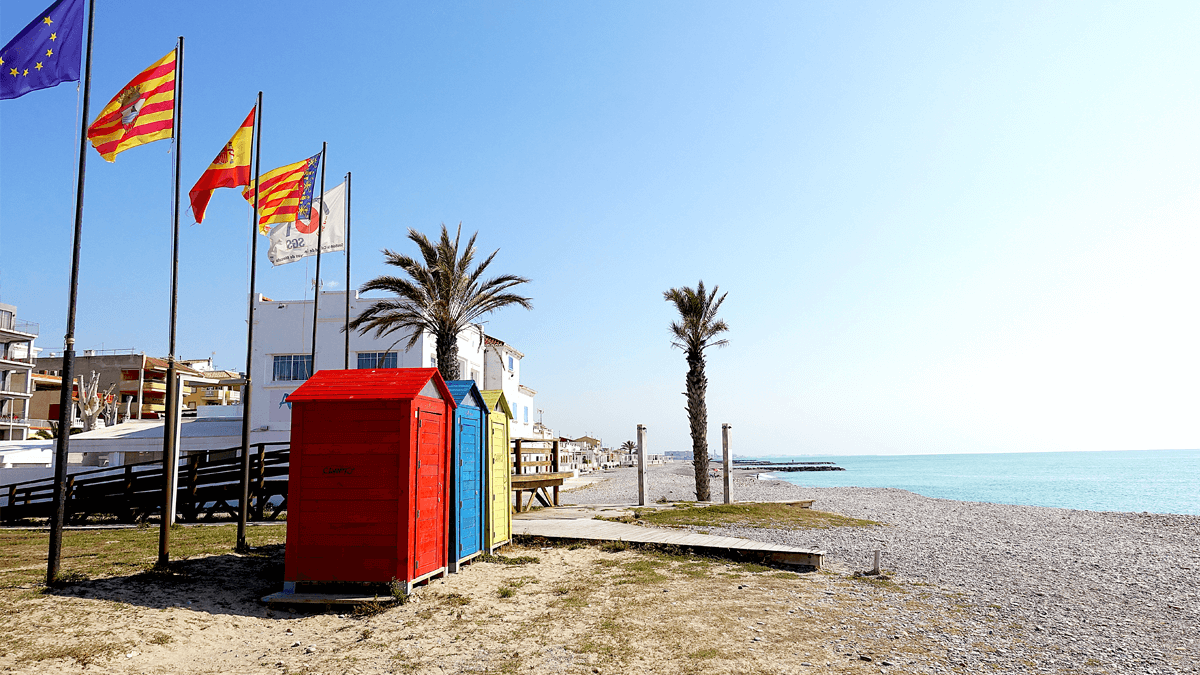 View from Playa de Moncofa
The Perfect Place for You to Rest and Recharge
your Energy With the People you Love the Most.

Disclaimer: This site is not affiliated with Facebook, Youtube or any entity related to these companies. Once you sign out of Facebook or Youtube, the responsibility is no longer on the sites. We make every effort to clearly indicate the intent of this site. We do not share your email or any information with any third parties. We don't like spam. If you have any questions, please feel free to use the contact us link below this text.
BlueHat Holidays @ 2018 - All Rights Reserved